Food Packaging Business Since 1997
Food-Packaging-Machine.com is an industry-specific food packaging machine B2B portal in China, we focused on bringing global buyers and suppliers together on a single platform and easing the production-sales cycle.
Food Packaging Machine B2B Marketplace
Focus on high quality food packaging machines
Do you want sourcing food packaging machine in China or sell your food packaging machine worldwide? At food-packaging-machine.com, best food packaging B2B marketplace online in China, you can find millions of food packing machine manufacturers and buyers here, we bring together customers and suppliers from the filling and packaging industry.
Register a Seller
If you want seller your food packaging machines on website, click right here to contact us! Our experter will post your products and company details on our website.
Direct from the manufacturers, 10-40% below market price. Producing food packaging machines with different capacities based on your technological conditions, productivity, and budget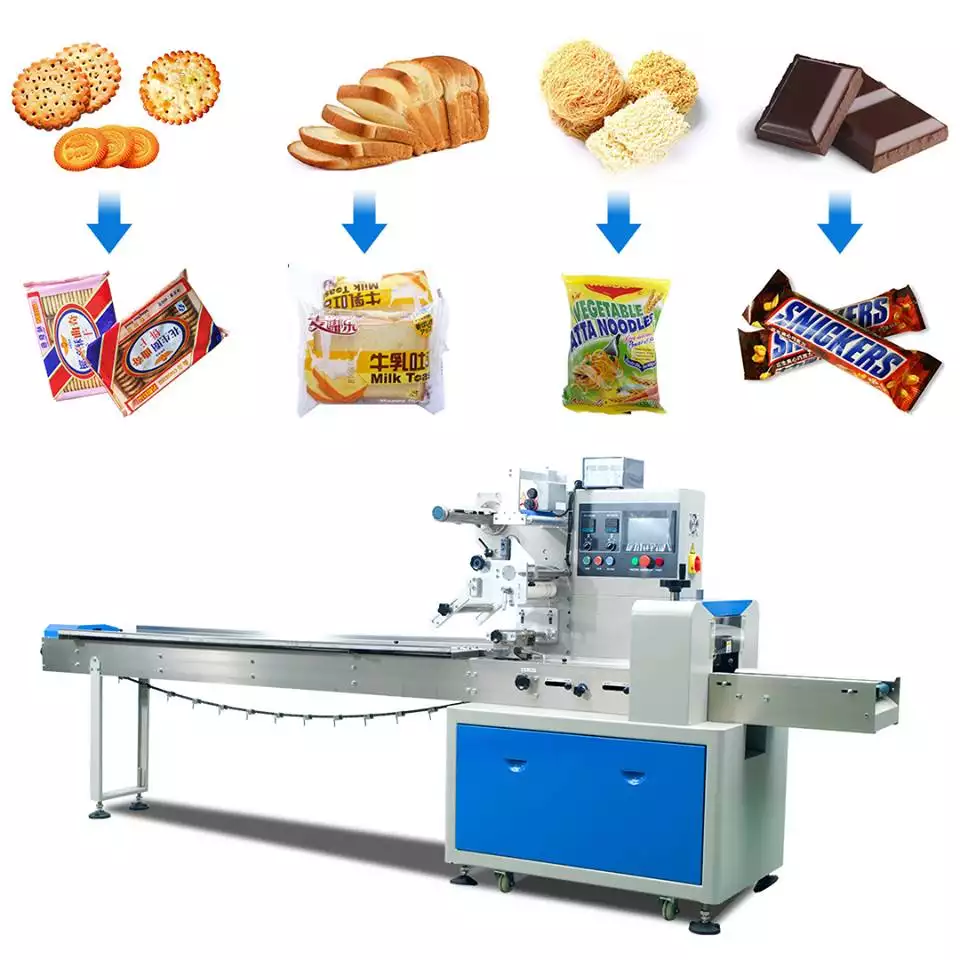 Horizontal Packaging Machine
Automates all stages of production, resulting in a faster and cheaper production process. As a result, the packaging process is sped up. It is a flexible packaging solution. Solids, liquids, or dry products can be filled and sealed without any problems.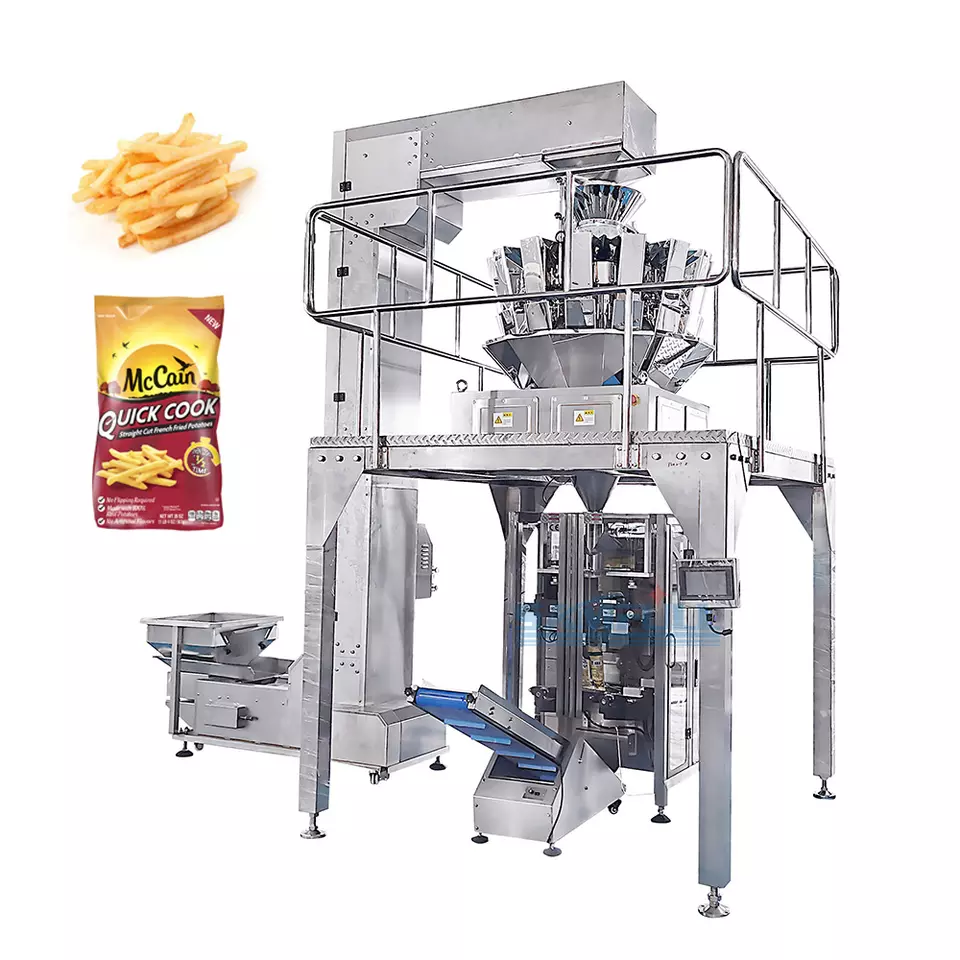 Vertical Packaging Machine
A wide variety of food products and non-food items have been packaged in vertical packaging for decades. With consumer and market demands constantly changing, we continue to innovate our trusted VFFS machines.
Packaging Machine​ for Drinks
We offer beverage bottling equipment that is both fast and versatile. We are able to fulfill your needs, whether you are looking for a liquid filling solution, checking your products' weight, or unscrambling your bottles.
Packaging Machine for Dairy Products
Packaging machine for Flavored milks, White milks, enriched milks, fermented milks, desserts cream, drinking yogurts, liquid cream, sour cream, cheese, spoonable yogurts, fresh or cooked dairy desserts.
Packaging Machine​ For Tea​
The tea bag is beautifully shaped by ultrasonic sealing and cutting. A single button can switch between rectangular and triangular tea bags. Making tea bags is easy with pre-tagged filter material.
Packaging Machine​ for Vegetable, Fruit
Suitable for packing regular objects, such as Vegetables, biscuits, bread, ice cream, cereal bars, rusks, chocolate, lollipops, etc. It can be equipped with nitrogen filling device, date coding device.
Packaging Machine for Fish, Meat
The canned meat sealing machine is suitable for sealing round iron, plastic, glass, aluminum cans, etc. Performance and results of sealing are very stable. Stainless steel seaming rollers have a long working life.
Packaging Machine for Snack
Suitable for Cannabis, Beans,Candy, Chips, Pasta,Popcorn, Rice cake, Corn, Jelly, Cheese, Cookies, Peanuts, nuts, Coffee Creamer, dried fruits, Almond, etc. Daily necessities: Disposable Mask, Mothballs, Buttons,etc.
Packaging Machine for Rice, Flour
Automatic measuring packaging for granule, powder and liquid. Suitable for zipper bag, Stand-up bag, doypack, irregular shape pouch, flat bottom bag, four side sealing bag, eight side sealing bag, paper bag, etc
Packaging Machine for Seasoning
Used for packing liquid particles with good fluidity in the food industry, health care industry, pharmaceutical industry, etc, including instant coffee, solid beverages, fruit enzyme powder, Baoji pills, white sugar, granules, Chinese medicine granules, etc.
Register a Buyer
We can help buyers choose the best food packaging manufacturers in China, buyers can also submit your requirement, we will let the manufacturers contact you asap!
Buyer is looking for 'automatic pouch packing machines'. Purpose :- for packing use. Specification :- 50-200 Grams Automatic Pouch Packing Machine. Purchasing Time :- Immediate. Contact buyer with your best offer.
Buyer is looking for 'sachet packing machine'. Purpose :- Resell use Specification :- 8 lane sachet packing machine Purchasing time :- Immediate contact buyer with your best offer. Quantity Required : 1 unit Want to Buy : Immediate
Buyer is looking for 'grain packing machine'. Purpose: Commercial use. Specification: Capacity: 300-500kg per day, Voltage(V): 230, Phase: Single phase, 3 Phase, Size: 3*4, 4*5, Power: 3hp Quantity Required : 1 unit. Want to Buy : Immediate
Need add your company here? Contact us now!
Shanghai Joygoal Food Machinery Co., Ltd.​
Shanghai Joygoal Food Machinery Co., Ltd. specializes in food machinery. In addition to research and development, manufacturing, installation, and maintenance, we are a comprehensive enterprise. Major products: cup filling and sealing machines, stand-up pouch filling and cap-screwing machines, forming-bag filling and sealing machines, solid packing machines, liquid packing machines, strapping machines, beverage production lines, vacuum packing machines, etc.
Guangdong Qisheng Machinery Co., Ltd.
Guangdong Qisheng Machinery Co., Ltd. is located in Foshan, Guangdong of China. We could offer OEM services and customized machine designs, as factory has modern workshops, a professional team and advanced machining equipment to meet your demands. Major products: rotary pillow packaging machine, powder packing machine, granule packing machine, liquid Packing Machine, vertical packing machine, multi head weigher and fully automatic feed system.